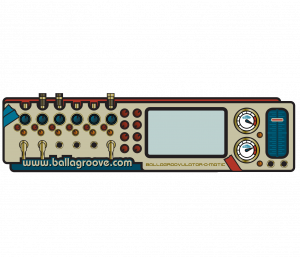 Your songs will be mixed professionally so they sound the best they possibly can, ready to be released confidently on streaming services and radio.
Once your songs have been recorded the next stage is for them to be professionally mixed to sound the best they possibly can.
The studio is equipped with high quality mixing and monitoring facilities so you can be sure your mixes will sound great.
Mixing can be done remotely, or in person / attended, more than happy for you to be involved and work through the whole mixing process, or just leave it to us, whatever works best for you.
There is always plenty of opportunity for mix revisions, it's of paramount importance that your final mix sounds exactly how you want it to and we will work together to ensure that you are 100% satisfied and confident to go ahead and release and share your music, confident in the knowledge it will translate to streaming services, radio and all playback formats.
We are also of course happy to mix songs that you have recorded elsewhere; at home or at another studio or recording facility.
It is also possible to take old multi-track recordings and produce new mixes should you wish to breathe new life into old recordings and songs.
Mastering
Once your song has been recorded and mixed the final stage in preparing your music for release is to have it mastered.
Depending on the budget for the project and the end goal we will decide whether to master the project in-house, we have plenty of experience of mastering material ready for release, or, we may suggest getting the material mastered by a full time professional mastering engineer, we are able to advise and have strong contacts in this field.
---
As Played on
""I want to share my review of Ballagroove. My band, The Cush, was able to record there for a couple of days while on tour. We went in cold with nothing written, and ended up tracking 3 songs. Gyp is very patient and knowledgeable.He has almost every instrument you can think of available to use. We ended up mixing remotely via email, which isn't always the easiest thing to do. But Gyp has great ears and understands the ideas and sounds we were going for. He said he wanted us to be completely happy with the songs, and we are. We plan on releasing them later this year. It was a great experience. Highly recommended."
Burette Douglas (The Cush – Texas, USA)
"During mixing, there was a lot to listen to as we had so many tracks. The communication from Gyp made this process much more bearable and less time consuming. After we approved the initial rough mixes, I went into the studio with a bandmate to sit with Gyp during mixing to give him some more direction with instrument levels and parts. This process was so illuminating and Gyp was really patient with us, talking it through with us and taking on board our ideas."
Ruby Biscoe-Taylor (Biskee Brisht)
"I have used Ballagroove for various music projects and I would recommend Gypo to any any bands or solo artists. If you want your music to be taken seriously by radio stations, festival organisers, agents and publishing companies on and off the Island, then it is essential that you have a professionally recorded and well produced product. Ballagroove is the only place in the Isle of Man that can offer this service. Matt Creer's Album 'The Leeward Tide' which has been played by several radio stations, including BBC 6 Music and BBC Radio Scotland, is a fantastic sounding record and a testament to Gypo's skill as an engineer."
Malcolm Stitt (Session Musician)